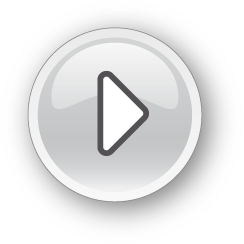 By Jessica Mitchell
Last week, both the college's men and women's basketball teams made their way to Illinois for the national championship tournament.
The men's basketball team, winning one out of three games, finished tied for ninth. On Tuesday, March 20, the men played against Moraine Valley Community College and finished victoriously 70-63. On Wednesday, March 21 and Thursday, March 22 the men lost to South Suburban College 65-60 and Baltimore City Community College 74-65.
"It's like every team; they are not satisfied with the way it ended," said Mike Jeffers, men's basketball coach. "I think down the road they will be happy. In two or three weeks they will look back and look at their t-shirt and see the national tournament trophy and the region championship and district championship and they'll be pretty happy and satisfied with what they did."
The men's team overcame obstacles of injuries and suspensions to reach their goal of making it to the national tournament in hopes of winning a championship.
"We just ran out of gas," Jeffers said. "We weren't deep enough. The injuries and things that happened during the year really depleted our depth. We weren't deep enough to make a run in the tournament but I thought we did as well as we were capable of doing."
The women's basketball team also won one out of three games played in Peoria, Ill. The ladies started off strong winning 96-23 against Erie Community College on Tuesday, March 20. They lost the next two games on Thursday, March 22 against Monroe College, 64-50, and a consolation game Friday, March 23 against Mesa Community College, 44-42, ending the season in sixth place.
"Had a great [season]," said Benjamin Conrad, women's basketball coach. "Unfortunately we did not shoot the ball well in Peoria, but we played hard and gave great effort."
The ladies, while not finishing as well as planned, had the best season in school history, Conrad said.
"They have had tremendous growth throughout the year," Conrad said. "They became a cohesive unit of players that cared about each other."
Even though this past week did not end as well as hoped, the teams successfully played a fit enough season to land them both spots in the national tournament. The overview is better than focusing on specific games, Jeffers said.
"Overall was it a season of success? Yes," Jeffers said. "We were where we wanted to be. The only goal that this team accomplished was getting to the national tournament.  We didn't accomplish other things but if you're going to accomplish one, that's the one you want – to get to the national tournament and have a chance at winning a national championship. That's what this team did."
Contact Jessica Mitchell, features editor, at jmitch54@jccc.edu.
>>>Keep checking this article for photos from the tournament and radio broadcasts live from the games.