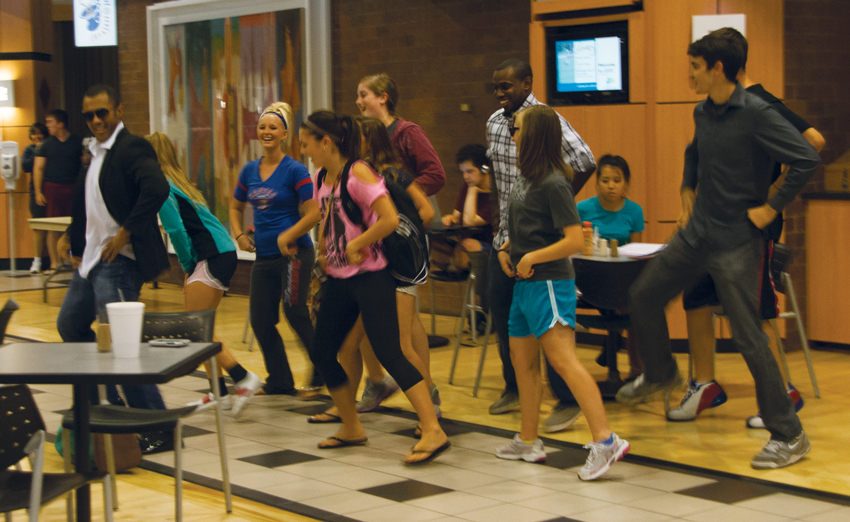 By Spencer Pressly
Korean Pop, otherwise known as K-pop, is popular in its respective regions. Still, it has never really had the spark that made it popular the around the world until now.
Psy, a famous Korean artist, released his latest single "Gangnam Style" via YouTube on July 15. The video became an immediate hit on the internet. The music video was the perfect mix of wild, crazy and catchy songwriting.
To long time K-pop fans this was a fresh take on a genre that had been taken way too seriously over the years, while new listeners were introduced to a completely different form of music.
The video now has over 180 million views, and that number grows larger every day. Since its release, the song has become an overnight phenomenon leading to flash mobs all over the world and coverage from major news stations. Not only that, but there are now many fan parodies of the video all over YouTube.
The parodies recreate the video in local home towns with people riding their invisible horses all over town. The iconic dance in the video is a mix of "classy and cheesy" in the words of Psy, and easy to learn for everyone to show off in public.
Now two months after the song was released, it seems to just keep growing with more people discovering it every day. There is now more of a widespread interest in different K-pop artists than ever before.
Psy has also been making appearances all over America. Just recently Psy showed up on The Ellen DeGeneres Show and Saturday Night Live. It has also been popping up on music charts all over the world and is even a number 1 song on iTunes now.
The song has led to a bit of trouble recently with a group of lifeguards from El Monte, Calif. Fourteen lifeguards uploaded a parody called "Lifeguard Style," filmed at the city's swimming pool at the El Monte Aquatic Center. All 14 lifeguards were immediately fired for violating their contracts.
97.1 AMP Radio held an interview with Psy where he said this incident was a "tragedy" and officials "were taking things too seriously." This even led to Psy appearing on MTV News to leave El Monte's mayor a message, saying, "I'm begging you to not fire please, because they were enjoying their souls with some other cultures and it was even off duty."
As of press time, the city council has not made a final decision.
Still, a song that brings so many people happiness has to be one of 2012's best surprises. So whether you love the song and listen to it every day or just don't understand what all the fuss is about, you cannot deny the large effects the song has left in such a short amount of time.
Contact Spencer Pressly, staff reporter, at spressl2@jccc.edu.