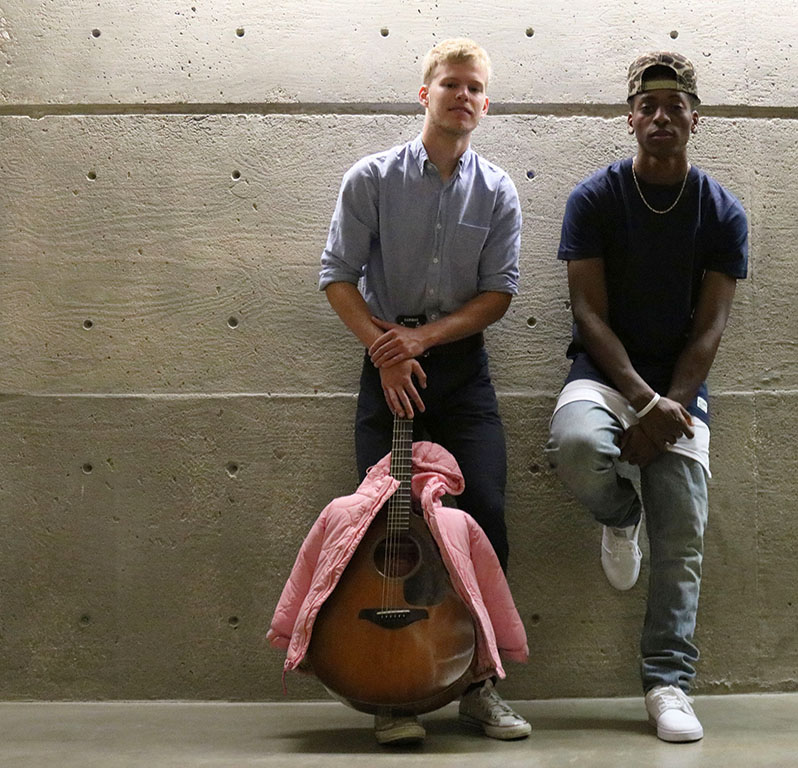 by Cade Webb
Managing Editor
cwebb26@jccc.edu
Two musicians at the college have expanded their talents into something far more than music. Broderick Jones and Mike Wilkerson have their sights set on not only creating original, quality music, but changing lives in the process as well.
Jones and Wilkerson have teamed up with the Salvation Army's "Project Warmth" project, which provides winter coats for the less fortunate in the Kansas City area. The two have released a single, titled "Cuddle," which is available on iTunes and Soundcloud. The proceeds brought in from the song are spent through their charity, Cuddle for Coats, towards getting a coat for kids.
"We wanted to make it more accessible for everyone. I contacted Salvation Army, and they were nice enough to let us work with Project Warmth through Cuddle for Coats," Jones said.
Jones recalls an instance when he was younger in which he witnessed the power of charity. Jones was inspired by KSHB's "Fill the Fridge" charity that matches the donations of food, and it has stuck with him to this day.
The duo had the idea to give back to the community after their days working at Goodwill, and they experienced first-hand what it is like not to have a coat in the dead of winter.
"We used to work at Goodwill, and sometimes we didn't have coats. We worked the doors through the rain, sleet and snow. The doors also had no heaters … When I had a coat, I thought, 'Man, it would [stink] to not have a coat," Jones said.
The talented duo not only released a song on iTunes, but perform regularly in the Kansas City area. From homecomings to coffee shops, Jones and Wilkerson are actively promoting themselves, which works doubly well for their music and the charity.
While Cuddle for Coats means a lot to Jones and Wilkerson, Wilkerson hopes eventually to be able to expand their philanthropy into fighting the hunger epidemic.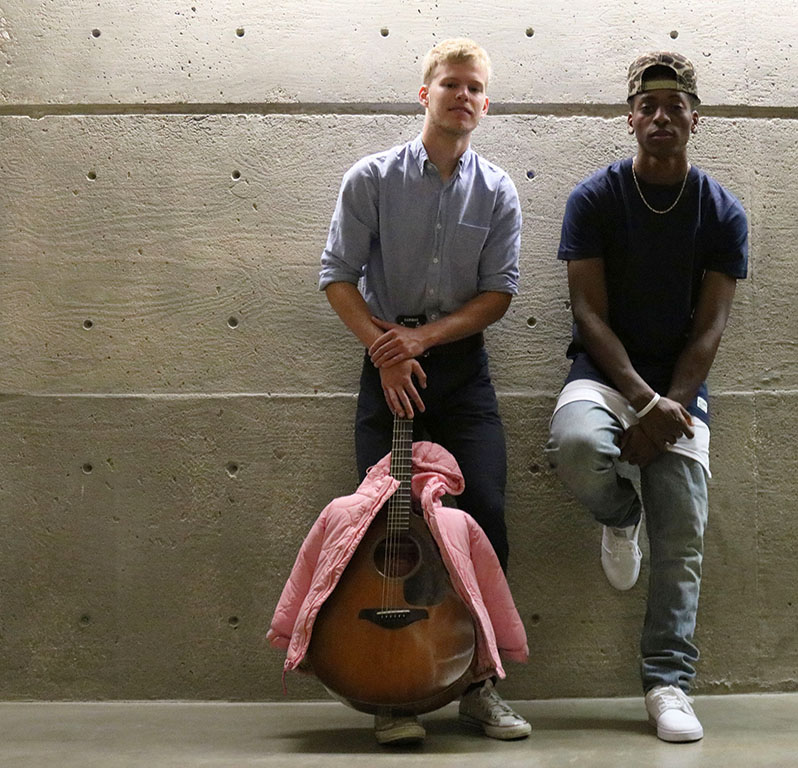 "Something that I am particularly interested in is hunger. Feeding the needy is important. I'm very passionate about it, and I hope it is something we can do in the future," Wilkerson said.
You can catch Jones and Wilkerson in concert at The Jewel in Tonganoxie on Nov. 20. You can also listen to "Cuddle" on Soundcloud. Donations are made after every purchase of the song on iTunes, which you can find by searching "Broderick Jones."