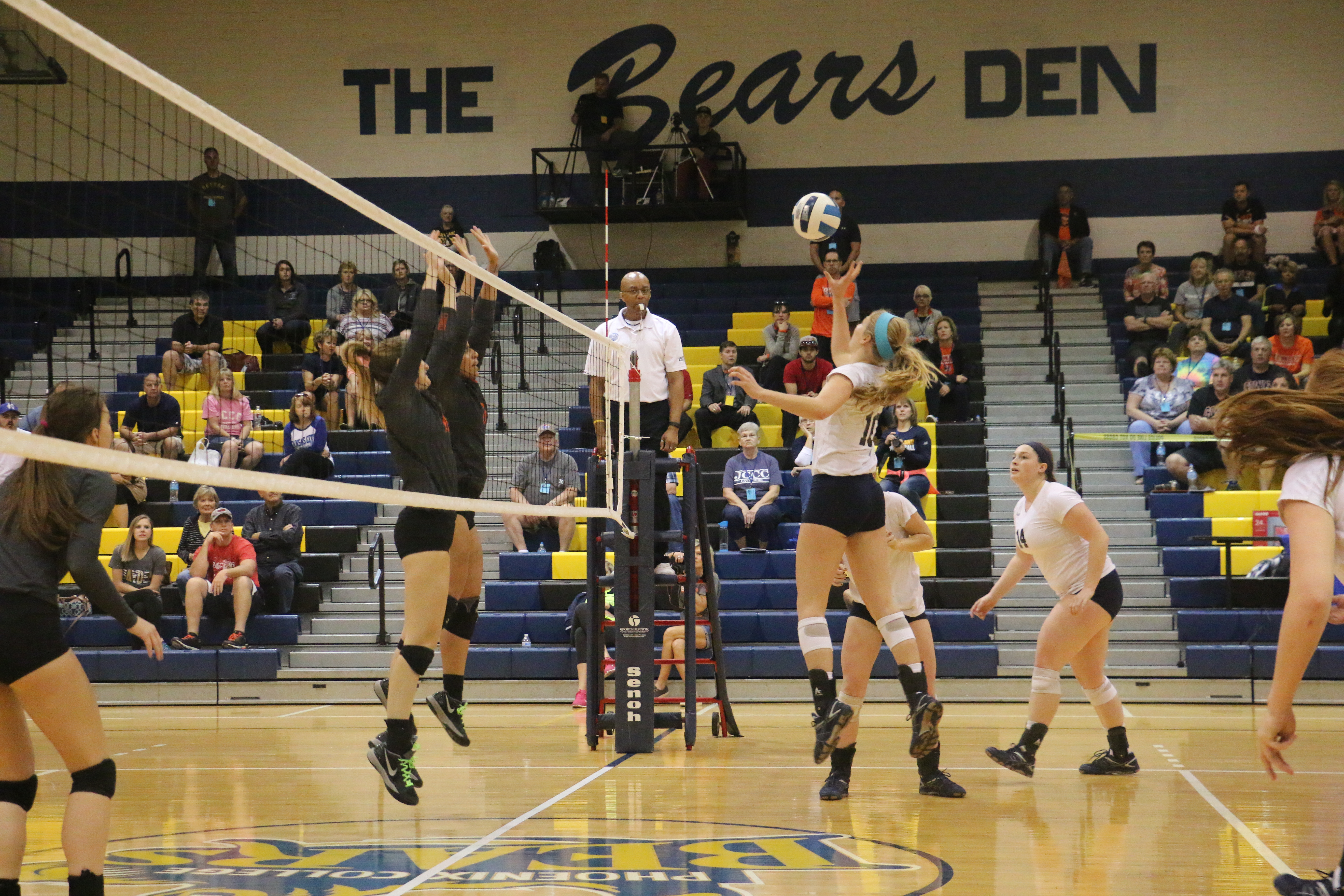 By James Howey
Sports Editor
The Cavaliers came into nationals looking like a team that had the potential to win it all. Unfortunately, the Cavs were unable to beat Lincoln Land in the second round of the tournament. The squad was able to pick themselves up and win their last two matches of the tournament. The Cavs beat rival Cowley for the third time this season in the fifth-place match of the tournament.
"Our team played the way we should have played all year, and I was very happy to see them collectively as a team doing it," head volleyball coach Jennifer Ei said. "On top of that, to beat [our] rival Cowley made it even sweeter."
During the Cavs' beat-down of Cowley, they looked like a team that should have been playing later in the day for a championship. Cavs middle hitter Michelle Tennant played what may have been her best game of the season, having a season-high 15 kills that led the team.
"I'm proud of our team. We played really well to get that fifth place. That's still something to be proud of," Tennant said. "We wanted to be higher, but I mean, that's how volleyball is. Anyone can be beat on any given day."
The Cavaliers had swept Lincoln Land twice in the season, and with a third win the squad would have advanced to the final four. The Cavs would unfortunately lose to Lincoln Land 3–1. The Cavs had plenty of opportunities to take control and win the match, including being up 22–15 in the third set and losing 30–28.
Cavs libero Tori Kerr received all-tournament team honors at nationals. Kerr has been one of the standout libero in the nation all season. Even with a fifth-place finish, this season had the potential to be even greater. The Cavs were ranked as high as second in the nation at one point, fought through a number of injuries, played the eventual champion Parkland twice and gave them a challenge both times.
"It's hard to look back and say 'Well if Maren was 100 percent or if Anna wasn't hurt, where would we be?'" Ei said. "It also has a lot to do with luck and timing, but I think this team was a very strong team all year."
Despite the season falling just a bit short of something special, Ei will always look back at this team with fond memories.
"I think what I'll remember most about this 2015 team is how much they are a team," Ei said. "You don't always get every year that everyone truly cares and likes each other."