Welcome to the MakerLab!
Located on the 3rd floor of the library next to the elevator, faculty and students are welcome to use the MakerLab for instructional-related projects and fabrication. We have 3D printers, a laser cutter, and an electronics and soldering station available to you. Visit the Gallery or our Instagram to see pictures of a few past projects we've done and their materials and tools used.
The Ed Tech Center also provides instruction and workshops in the use of the equipment and are available to assist you in using tools and incorporation of fabrication equipment in your curriculum.
3D Printing
The MakerLab has Lulzbot Taz extrusion 3D printers and offers a small selection of material types for your use. We also have a FormLabs Form 2 resin STL printer for high-resolution needs. You can see samples of the different materials we offer and print times outside the MakerLab and if you have any questions about what material is best for your project, please don't hesitate to contact the MakerLab directly. Click here for more information about our 3D Printers.
Laser Cutting and Etching
A Universal 60 watt laser cutter/etcher is available in the MakerLab. This machine cuts up to 1/4″ of wood, acrylic, paper products, fabrics and other materials and can engrave many more materials including coated non-ferrous metals, glass, stone, corian, and others. Contact MakerLab staff if you have any questions about the use of this machine or about your project. Click here for more information about our Laser Cutter.
Vinyl Printing and Cutting
Our newest piece of equipment is a Roland BN-20A Vinyl Printer Cutter. This specialty printer will both print and cut a number of materials including matte and glossy adhesive vinyl (for stickers), window cling, wall(removable) vinyl, and plain poster paper up to 18″ wide. Click here for more information about our Vinyl Cutter.
CNC Machining
The Nomad 883 Pro uses a milling bit to carve designs out of a variety of materials. Wood, PVC, wax, foam and others can be carved in 2 or even full 3D STL files. Make jewelry, models, wood carvings, even metal parts using the CNC. The MakerLab will help you design your project, choose the right software, bit, and material, and cut your project. Click here for more information about our CNC Router.
Electronics and Soldering
We provide an electronics and soldering station and some basic components for your use. Come in and use the station to finish that Raspberry Pi project or learn more about programming an Arduino microcontroller. We also have some development boards free to check out to anyone who may have a relevant project. Click here for more information about our Electronics and Soldering.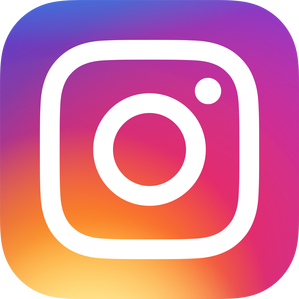 Follow us on Instagram for updates, ideas, and student projects!
Skip back to main navigation