The Brain Burrito: your faculty development wrap-up; Episode 10
What (and who) is new in Human Resources at JCCC?
Meet new HR Vice President Dr. Leslie Hardin and Thomas Heard, Director of Employee Engagement & Inclusion on this episode of the Brain Burrito's "getting to know you" series. Learn about changes happening in HR, and find out what they think of KC BBQ!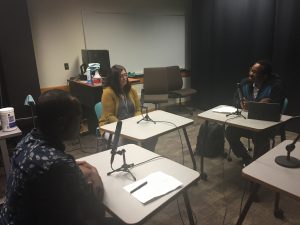 Skip back to main navigation