Contested Waters includes chapters:
Introduction : "just don't touch the water"
A "peculiar kind" of bath : the origin of municipal pools in America
"A means of physical culture" : the redefinition of municipal pools during the 1890s
"A good investment in health, character, and citizenship" : municipal swimming pools in the Progressive Era
Interlude : the traumatic early history of Fairgrounds Park Pool
The "swimming pool age" : 1920 to 1940
"One for the white race and the other for the colored race" : the onset of racial discrimination, 1920 to 1940
"More sensitive than schools" : the struggle to desegregate municipal swimming pools
"Alone in the backyard" : swimming pools in recent America

Conclusion : the promise and reality of swimming pools as public spaces.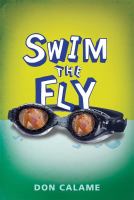 There are books on swimming and pools for all your summer needs. So go jump in the water and enjoy!