Alex Dahn Special to The Ledger Fall enrollment has started and online classes seem to get more popular every semester. There are many advantages to taking...
Nell Gross Editor-in-chief ngross1@jccc.edu Since 1978, The Campus Ledger has been the college's source of student news. One year shy of our 40th anniversary, we will be eliminating the print edition of the paper and will be...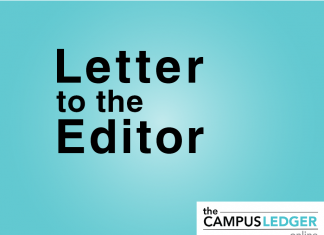 Lee Cross JCCC Trustee (written individually) Kansas Legislators should grant the ability for community colleges and universities to retain local control and the ability to regulate guns on our campuses. Kansas created the Kansas State System...