First Time Set-Up
No download is required to simply view video content on YuJa, but before recording a video with YuJa for the first time, you must download and install the YuJa Software Capture application for Mac/PC. Many features, including recording, are also available on the mobile app for phone/tablet. Using screen capture and/or your webcam and microphone, this application creates a recording which may be shared/viewed via emailed link or on Canvas. YuJa Software Capture is a one-time download, so you won't need to repeat this download and installation process for your next recording.
Download & Install on a Mac/PC
To get started, log in to Canvas and navigate to any course that you are teaching. Check the course menu settings (on the left side of the page) and look for navigation tab.  The Yuja application can be added to your Canvas course.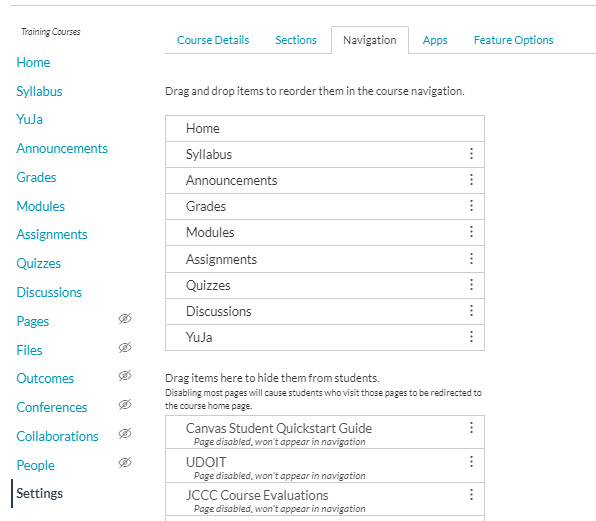 At the top of the YuJa homepage, click CREATE RECORDING, and a pop-up will prompt you with a link to download and install the recording software (available for Mac and PC). After it's installed, clicking START within the same pop-up will automatically open the desktop application.
Users can also access Yuja to download the recording client and manage recording from the JCCC Yuja portal.
Skip back to main navigation