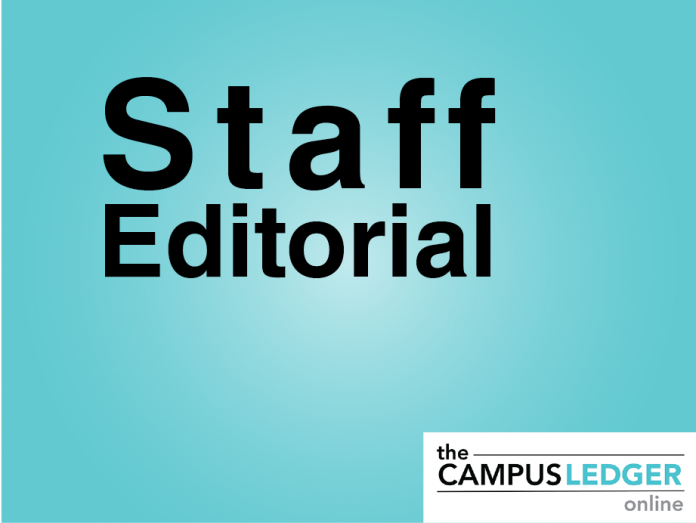 Next fall, returning students won't see some of their professors around campus anymore. This isn't because they are retiring or moving on to other professions, but because the state of Kansas has changed the Higher Learning Commission (HLC) restrictions and regulations.
The new HLC now requires faculty who wish to teach at a college or university to have completed a program of study in the discipline or subfield in which they teach, and coursework at least one level above that of the courses being taught or developed. This means that professors at the college must have either a full master's degree or 18 credit hours towards their master's degree. The new criteria will go into effect in September, which means a lot of staff members are being let go after this semester is over.
This change has created some drastic changes in faculties across the state, but here at the college we're losing some valuable professors who don't have their Master's or don't have the necessary
The worst part of these new requirements – no one is talking about it. Some professors have spoken to students about what is going on, but the administration and Human Resources have been tight-lipped on the situation with the staff. This is leaving a majority of students in the dark about the entire ordeal and fostering distrust between the administration and students.
Reporters from the Campus Ledger have tried to correspond with HR about this issue, but for the most part were met with silence. The few fleeting, frustrating conversations our reporters had with HR reps on the issue yielded little information, as the representatives offered little more than short, vague answers to our questions. When we asked about an estimate of the number of faculty members who will be let go or retire early because of the new restrictions, we were curtly informed that faculty members were told what they needed to continue teaching.
This shows that the school isn't exactly forthcoming with the information. The new regulations aren't the college's fault. It's a step they must take to keep their institutional accreditation, but the fact that they haven't spoken publicly about the matter is cause for concern.
While it's been said that this will not have a significant impact on students or their schedules, it says something about the flow of information from the different divisions at the college and how they communicate with the students here. It creates a level of uncertainty for most, since we can't even get our own school to open up to us about what is happening to our faculty.
Students feel left in the dark, unaware of whether or not their professors will be around next year while the administration refuses to give out much detail on the matter. Being transparent with students is vital. While the information might be overwhelming and some of it may not be important to some student, putting it out there is better than nothing.